We are excited that you have taken the time to enter our site to learn more about Membership opportunities at Balcones. We thank you for doing that because we do have some openings in our Membership roster that we certainly want to talk to you about.
We are proud to be an Arnold Palmer Golf Managed Private Club because we run under the philosophy of Partnering with our members in order to help facilitate the fulfillment of the Members' vision for their Club. This partnership is exampled by our enrollment process of "Membership by Invitation." This means that every new Member who enrolls in any of our Clubs is sponsored by, and receives an invitation from, a Member of the Club. This is a prideful tradition and ensures all of our New Members are families that will enhance our Membership roster and the camaraderie of the Club. Although, we take great pride in the many amenities and services that our Clubs offer, our most valuable asset is our Members.
If you are new to Austin, or have just heard about Balcones, our Membership Department would be happy to introduce you to our Ambassador Council of Members, who can assist you in becoming familiar with the Club. Please contact our Membership Office today at 512-258-1621 ext. 224 or email us directly at lhenrichsen@balconescountryclub.com to schedule a personal tour of the Club. We look forward to introducing you our country club family.
If you are a current member of the Club and would like to nominate a new member please email lhenrichsen@balconescountryclub.com so that we can send your membership nominee a formal invitation for membership at your Club. Invitations are mailed out each week and you can always contact our office for additional details.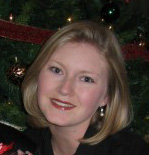 Lisa Henrichsen
Director of Membership
512-258-1621 ext. 224