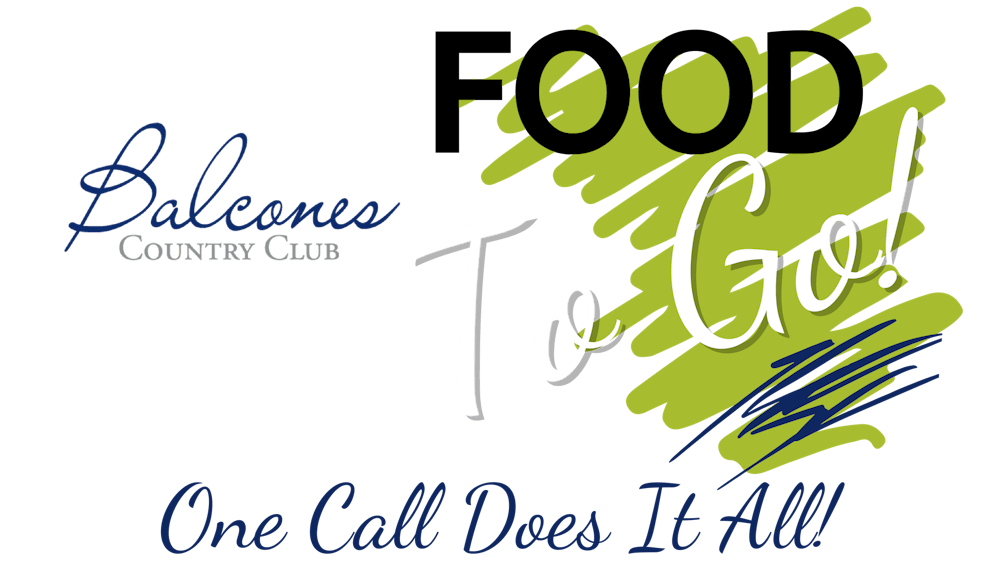 Please call Balcones Country Club's Catering Department at 512-258-9890 or email Natalie at nbratcher@balconescountryclub.com from Tuesday – Friday between 9:00am - 5:00pm.
Please allow 48-hours advanced notice when ordering. Off-Site Catering Services are available.
Planning a special event in your home or office? Call Balcones Country Club to cater everything from the food to the flatware. We have the expertise to help you plan for a most successful affair.
SMALL $25 (Serves 8-10) LARGE $45 (Serves 15-20)
Salads
House Salad with Assorted Dressings Pasta Salad
Macaroni Salad
Potato Salad
Broccoli Salad
Fruit Salad
Caesar Salad with Dressing on the Side
Starches
Gourmet Mac n' Cheese
Wild Rice Blend
Rice Pilaf
Garlic-Mashed Potatoes
Au Gratin Potato Casserole
Spanish Rice
Vegetables
Green Bean Amandine
Broccoli Casserole
Vegetable Medley
$45 (Serves 6-10)
Beef and Sausage Lasagna Grilled Vegetable Lasagna Chicken Enchiladas
With Spanish Rice Chicken and Artichoke Casserole Shepherd's Pie
King Ranch Casserole
Tossed in your choice of Buffalo or Barbecue Sauce. All Wings come with Blue Cheese Dressing
25............... $30
50............... $60
75............... $90
100............. $120
125............. $150
SMALL Serves 8-10 • LARGE Serves 18-20
Fresh Fruit with Yogurt - $35 / $60
Vegetables with Ranch Dip - $35 / $60
Homemade Guacamole with Salsa Fresca & Tortilla Chips - $35 / $60
Curried Hummus with Kalamata Olives and Toasted Pita Chips - $35 / $60
Imported & Domestic Cheese with Trimmed Fresh Fruit, Assorted Crackers and Flat Bread - $45 / $70
That's a wrap! Platter - Assortment of Wrap Halves Including Southwest Chicken, BLT, Turkey and Cheddar Cheese - $40 / $65
Tea Sandwich Platter - Pimiento Cheese, Tuna Salad, Ham & Swiss on White and Wheat Bread - $40 / $65
Barbecued Meatballs with Barbecue Sauce - $72 / $144
Bacon-Wrapped Chicken with Jalapeños and Ranch Dip - $72 / $144
Chocolate Chip or Sugar Cookies - $15/Dozen
Bread Pudding with Bourbon Sauce - $30
Mixed Berry, Blueberry, Blackberry or Apple Cobbler - $32/cobbler
Brownies - $20/dz
Freshly Baked Zucchini, Cranberry, Orange, Pumpkin, or Banana Nut Bread - $16/loaf
All prices are subject to local sales tax.