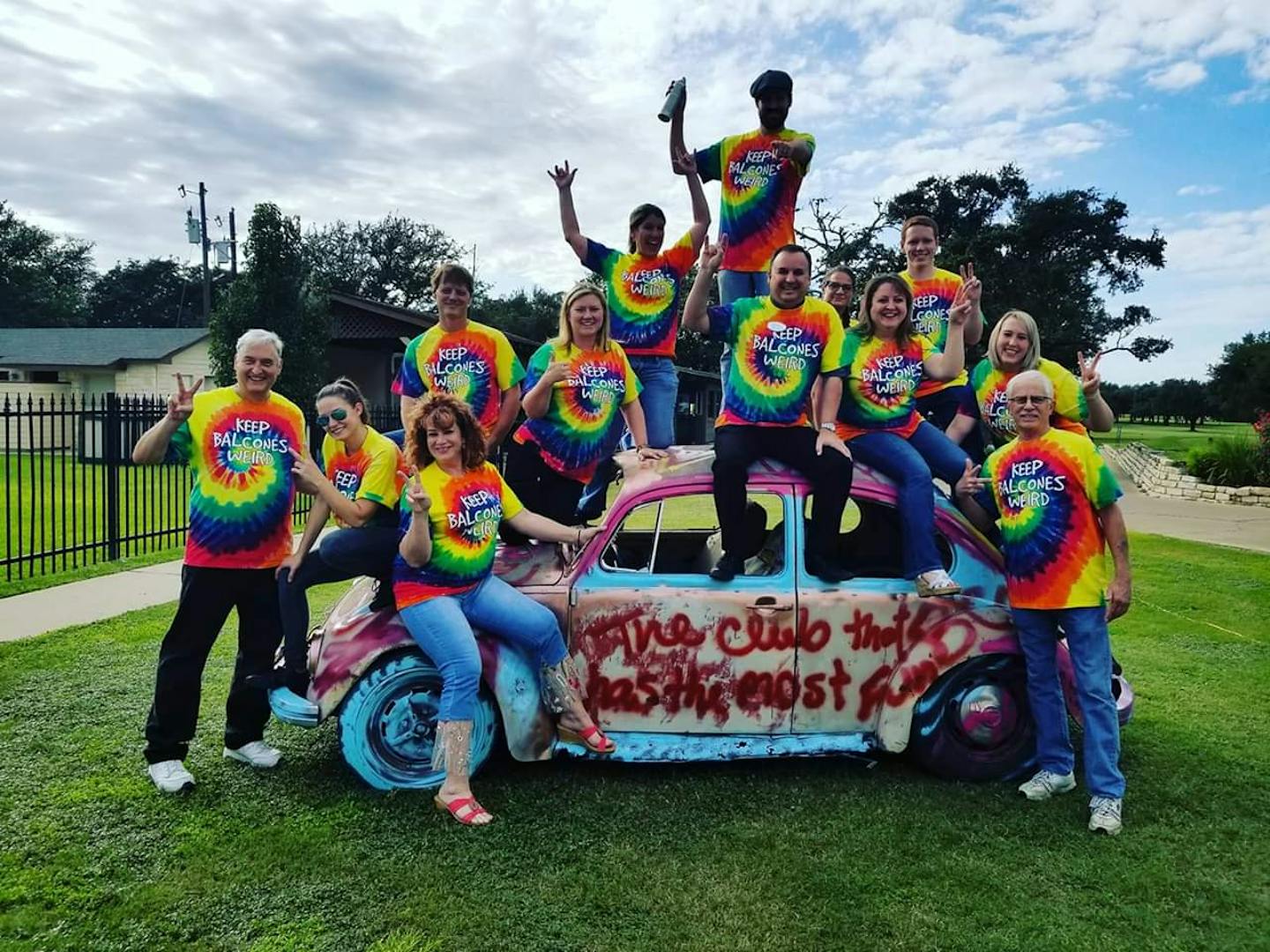 Donny Darville took over the General Manager role in February of 2016 and comes most recently from Berry Creek Country Club in Georgetown where he spent the last six years helping lead the club to a drastic growth of their dues line along with an substantial increase in member usage.
Donny attended Abilene Christian University where was named to the All-American golf team three years. He began his private club career in 1992 as an Assistant Golf Professional in Houston where he earned his PGA member status and eventually became the Director of Golf.  He has continued to maintain his Class A PGA member status through the years. Michele, his wife of twenty-five years with two children, Michael and Megan. He joined Arnold Palmer Golf Management in 2005 and became General Manager at Eldorado Country Club in McKinney, TX for four years followed by six years as GM at Berry Creek.
My name is Lisa Henrichsen and I was born and raised in Austin, Tx.  I graduated from the University of Texas and I am a lifetime longhorn.  I am blessed with two amazing and beautiful little girls, Kaylee and Kaiya.  We have lived in Dallas for the past 10 years and we are very excited to get back home to Austin.  I have been with the Century family of clubs for over 10 years.  I am excited to come to Balcones and be a part of the bright future of the club and its members.
Natalie was born in a small Central Texas town called Groesbeck, a town with less than 5,000 people.  Graduating in 1997 as a proud "Goat" (the team mascot) where she participated in basketball, volleyball and several other extracurricular activities. She moved to Waco and pursued an education at Texas State Technical College in Dental Assisting. Later deciding to continue her education at the University of North Texas studying psychology and counseling, she left her junior year to have her greatest accomplishment, her son Preston.
Returning to Groesbeck, she soon found herself a single mom, working small town jobs to get by, until she was able to move to Cedar Park.  Fortunately, she began to work at Balcones Country, first as a beverage cart assistant, then as a bartender and now as your Director of Events.  Natalie has a solid knowledge of Balcones, as well as understanding of its members, who she continues to serve in a professional and accommodating manner.
Rachel King
Club Controller
rking@balconescountryclub.com
512-258-1621 ext. 242
512-258-0800 fax
Rachel has been in the golf industry for 24 years, and has been with Century Golf Partners Management since 2007.  Prior to transferring to Austin to be on the Balcones team, she worked at Great Southwest Golf Club (for the second time) in Grand Prairie, Texas as the Club Accountant for 8 years.  She has also worked at Diamond Oaks Country Club in Fort Worth, Texas, for 6 years, starting as the Accounting Assistant, moving up to the Club Accountant.  She got her start in the golf industry as the Beverage Cart/Halfway House girl at Great Southwest, working her way up to Receptionist, and then Accounting Assistant.  She attended Tarrant County College where she took Accounting, and also learned "hands on".  She looks forward to working on the Balcones team and starting her new life in Austin.
Tim is originally from New Mexico and has been in the golf business for over 15 years.  He started in outside service picking range balls and has worked his way up.  Most recently he has been an assistant golf professional at Barton Creek Country Club.  Before coming to Barton Creek Country Club he was the first Assistant Golf Pro at Sandia Golf Club in Albuquerque, NM.  He even worked as an assistant at the Spicewood Golf course years ago.  He have been a Class A PGA Professional for seven years and takes great pride being a part of the PGA of America.  He enjoys playing in Southern Texas PGA Section events and playing competitive golf.  He is married to his wife, Kimberly, and has two amazing kids, Blain and Kaylee.
J.J. has played many roles at Balcones and Spicewood since 2009.  His club/golf career began at Morris Williams Golf Course in Austin, Texas where then UT Golf Coach, George Hannon, recognized his talent and beaming personality and hired him as an Assistant in the Pro Shop. From there he served as Head Pro at several Austin Area Clubs including Forrest Creek, Riverside and Pine Forest before landing at Balcones
In prior years, J.J. served as a Road Manager for Professional Golf Tour Player Calvin Peete. He also broke away from the golf world for a while to start a business but returned to the golf industry in 2005. He has been instrumental in making a connection to not only the members but to the golfers and has had extensive experience in conducting Golf Clinics for Ladies and Junior Golfers. He currently oversees the overall operations of Balcones Junior Golf Academy and is well known for his outgoing personality and willingness to accommodate the members' needs and concerns.
J.J. has a son and three grandchildren.
512-258-1621 ext. 238
I started my country club career in southern California, working at Rancho Santa Fe Golf Club and Shadowridge Golf Club.  I then moved out to Palm Springs working at some of the best restaurants in Coachella Valley, The La Quinta Cliffhouse being the most popular in the valley.  I fell in love with Dry Aged beef from working at the two most popular Prime Steakhouses in the desert.  Then, I had a go at my own catering business, Tony's Bistro.  It is very seasonal there; very busy in the winter and very slow in the summer when it is 120 degrees outside.  Driving from New Orleans back to the desert, I stopped in Austin...and never left.

Living here in the heart of Texas, I recently dove into the world of smoking, from curing & smoking my own bacon, corning & smoking briskets, seasoning & smoking pastrami to smoking Romanesco broccoli for vegetarian dishes.  I have assisted in greatly improving the food & beverage experiences at Berry Creek Country Club, Onion Creek Country Club & River Place Country Club.  I am looking forward to doing the same thing here. 

If you ever want to get in touch, you can always reach me at tclevenger@balconescountryclub.com