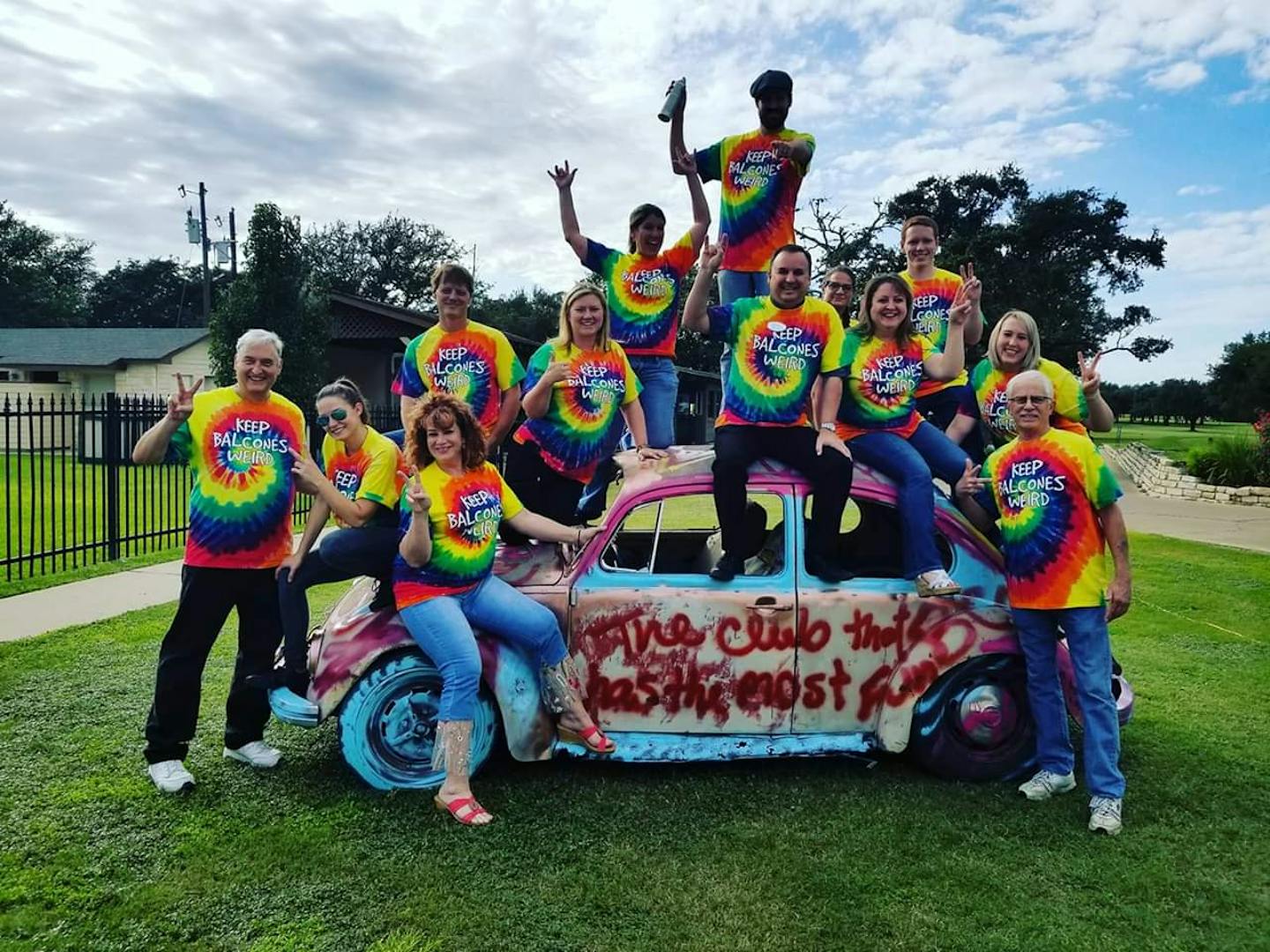 Patrick is a native Texan who finally made his way to Austin in 2014 after living in Maryland, Georgia, and South Carolina. With an extensive history in hospitality and a BA in Music Performance, he finally found his calling at Balcones Country Club in 2015. Balcones is the perfect opportunity to serve the Members while working with an incredibly creative team to proudly boast the title as "The Club That Has The Most FUN!" by coming up with new ways to entertain the Membership and their guests each and every day. Patrick is the proud father of his daughter, Adelaide, and on days away from the Club, you will most often find them making music on instruments together or getting into other outdoor fun.
My name is Lisa Henrichsen and I was born and raised in Austin, Tx.  I graduated from the University of Texas and I am a lifetime longhorn.  I am blessed with two amazing and beautiful little girls, Kaylee and Kaiya.  We have lived in Dallas for the past 10 years and we are very excited to get back home to Austin.  I have been with the Century family of clubs for over 10 years.  I am excited to come to Balcones and be a part of the bright future of the club and its members.
Natalie was born in a small Central Texas town called Groesbeck, a town with less than 5,000 people.  Graduating in 1997 as a proud "Goat" (the team mascot) where she participated in basketball, volleyball and several other extracurricular activities. She moved to Waco and pursued an education at Texas State Technical College in Dental Assisting. Later deciding to continue her education at the University of North Texas studying psychology and counseling, she left her junior year to have her greatest accomplishment, her son Preston.
Returning to Groesbeck, she soon found herself a single mom, working small town jobs to get by, until she was able to move to Cedar Park.  Fortunately, she began to work at Balcones Country, first as a beverage cart assistant, then as a bartender and now as your Director of Events.  Natalie has a solid knowledge of Balcones, as well as understanding of its members, who she continues to serve in a professional and accommodating manner.
Rachel has been in the golf industry for 24 years, and has been with Century Golf Partners Management since 2007.  Prior to transferring to Austin to be on the Balcones team, she worked at Great Southwest Golf Club (for the second time) in Grand Prairie, Texas as the Club Accountant for 8 years.  She has also worked at Diamond Oaks Country Club in Fort Worth, Texas, for 6 years, starting as the Accounting Assistant, moving up to the Club Accountant.  She got her start in the golf industry as the Beverage Cart/Halfway House girl at Great Southwest, working her way up to Receptionist, and then Accounting Assistant.  She attended Tarrant County College where she took Accounting, and also learned "hands on".  She looks forward to working on the Balcones team and starting her new life in Austin.
With over 12 years of coaching and professional playing experience, Francis has gained exclusive insight on methods of tour level instruction being around some of the world's top golf instructors. Coach Francis brings a holistic approach to golf instruction focusing on physical mobility and golf skills teaching from 3 Core Pillars; The Technique, The Mind & The Body. Coach Francis has helped coach world-class elite juniors at Saddlebrook Golf Academy in Florida helping them get scholarships to some of the nation's top golf programs. Aside from helping the amateur golfer to better enjoy the game some of Francis's most notable students have gone on to win at the high-school, collegiate and professional tour levels. Francis aims to make golf enjoyable for players of all ages and skill levels, keeping each swing unique and building upon natural strengths to allow for a simple approach to golf instruction. In his spare time Francis enjoys cooking, traveling and experiencing new cultures through food.
I started my country club career in southern California, working at Rancho Santa Fe Golf Club and Shadowridge Golf Club.  I then moved out to Palm Springs working at some of the best restaurants in Coachella Valley, The La Quinta Cliffhouse being the most popular in the valley.  I fell in love with Dry Aged beef from working at the two most popular Prime Steakhouses in the desert.  Then, I had a go at my own catering business, Tony's Bistro.  It is very seasonal there; very busy in the winter and very slow in the summer when it is 120 degrees outside.  Driving from New Orleans back to the desert, I stopped in Austin...and never left.

Living here in the heart of Texas, I recently dove into the world of smoking, from curing & smoking my own bacon, corning & smoking briskets, seasoning & smoking pastrami to smoking Romanesco broccoli for vegetarian dishes.  I have assisted in greatly improving the food & beverage experiences at Berry Creek Country Club, Onion Creek Country Club & River Place Country Club.  I am looking forward to doing the same thing here. 

If you ever want to get in touch, you can always reach me at tclevenger@balconescountryclub.com